"Concerto" of Serge de Laubier is the first piece for joysticks orchestras.
"Concerto" suggests a new musical form of concerto. During four musical movements, the introduction, the slow movement, the rhythmic movement and the final.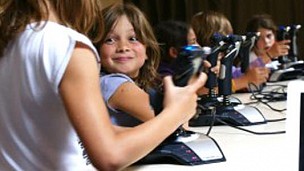 View the clip
Developer
Serge de Laubier
This downloadable file is only available for Windows and Mac systems.