Pūrṇa is a real time audiovisual creation for one player on a computer keyboard. Playing with pūrṇa is like composing a musical and visual score in which one can improvise and move. Pūrṇa is a new kind of a three dimentional digital painting.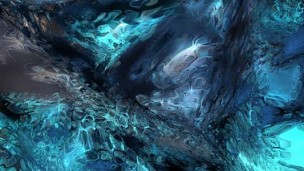 View the clip
Developer
Laurent La Torpille
Self-taught artist from the underground digital scene, Laurent Latorpille is dedicated, since the 90's, to digital creation in its broadest senses. From electronic music to graphic, via design of dynamic environments and sofware creation, Laurent Latorpulle is constantly pushing the boundaries of experimentation, focusing on manipulation and real-time interaction of image and sound. 
This downloadable file is only available for Windows and Mac systems.